Christian Eckert
Live
Teaching
News
Chamber 3 - Transatlantic
In 2018 Chamber 3 will present its third CD. Matt Jorgensen has maintained a transatlantic partnership with two musicians from the Mannheim region for several years. The guitar player Christian Eckert and the tenor sax player Steffen Weber founded Chamber 3 with the drummer from the remote west of the USA. The charm lies in the combination of the straightforward drive of the American rhythm section and the European harmonic structures.

The repertoire of the band focuses on merging their own compositions with arrangements of German and American standards like "Man kann sein Herz nur einmal verschenken" by Franz Grothe and the Oscar-winning song "When you wish upon a star".
The originals reflect personal experiences of the band members. Eckert dedicates the song "Chillaxed" to his adolescent son, who is facing the challenge of the difficult balancing act between childhood and adulthood. "Sparks" is dedicated to the bass player of the recording, who introduced the juvenile musician Jorgensen to the Seattle jazz scene. Weber composed with "Costa del sol" a homage to the neighborhood where he lives close to the band's guitar player.

The music is the result of an intercultural exchange between the "old" and the "new" world. The recording session at the Pearl Jam Studio in Seattle was made possible by the cultural promotion of Baden-Württemberg, federal state of Germany.
Click on the picture below to check out our promo-video
Tuscan Jazzguitar Masterclass

A tiny guitar masterclass for 3 participants in a fairly unknown part of Tuscany, the Casentino natinonal park between the monasteries of Chiusi della Verna and Camaldoli. Living together in a typical tuscan house, playing Jazz, listening to music, getting input and of course enjoying the great italian food and the beautiful landscape.

War ein echt schöner Workshop. Habe das Gefühl gitarristisch sehr
viel mitgenommen zu haben. Aber neben dem Gitarre spielen, war's auch schön,
dass Christian so unkompliziert für das 'Ganze drumherum' gesorgt hast. So war's
dann auch wirklich zusätzlich noch erholsam. (C. Mundus)

Ich war bei Christians Workshop in der Toskana und es gab so viele Highlights, musikalisch, kulturell und kulinarisch … also unbedingt empfehlenswert (M. Härtter)

Giampereta in der Toscana ist ein hervorragender Platz, um sich ganz auf Jazz zu konzentrieren. Stille, wunderschöne Landschaft und die italienische Küche, gepaart mit Christians Gastlichkeit sowie seinem großen (auch pädagogischen) Können, machen diese Masterclass herausragend. (D. Mauler)

10. - 17. Oct '21 (1 place available)
In autumn 2020 I released my latest project, a duo recording which is very personal for many reasons. More than two decades I did a concert series called "two guitars". As a result of that, I came up with this recording with Libor Šmoldas and Federico Carnevali. All of the tunes are contrafacts, which means songs based on Jazz Standards.
Because of the current situation I offer a couple of new things. My Couch-Concerts will be continued online, always last sunday of the month at 5pm on Bandcamp. Once a month there'll also be a 60min jazzguitar lecture on a specific topic followed by 30min for questions. In addition to my teaching, you have the opportunity to to book me for playing songs, this format is called "playground". My Workshops will be extended by a Masterclass in Tuskany.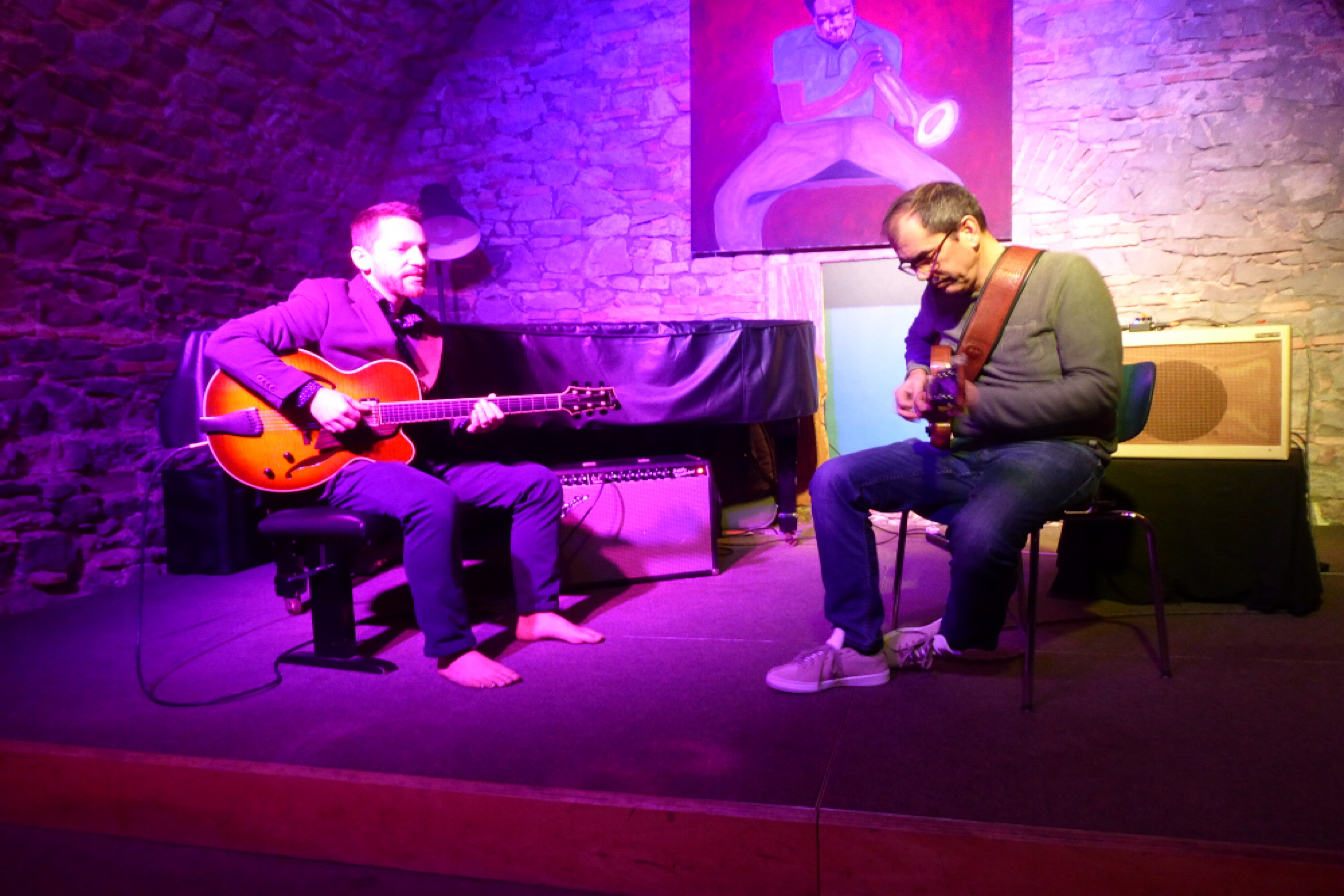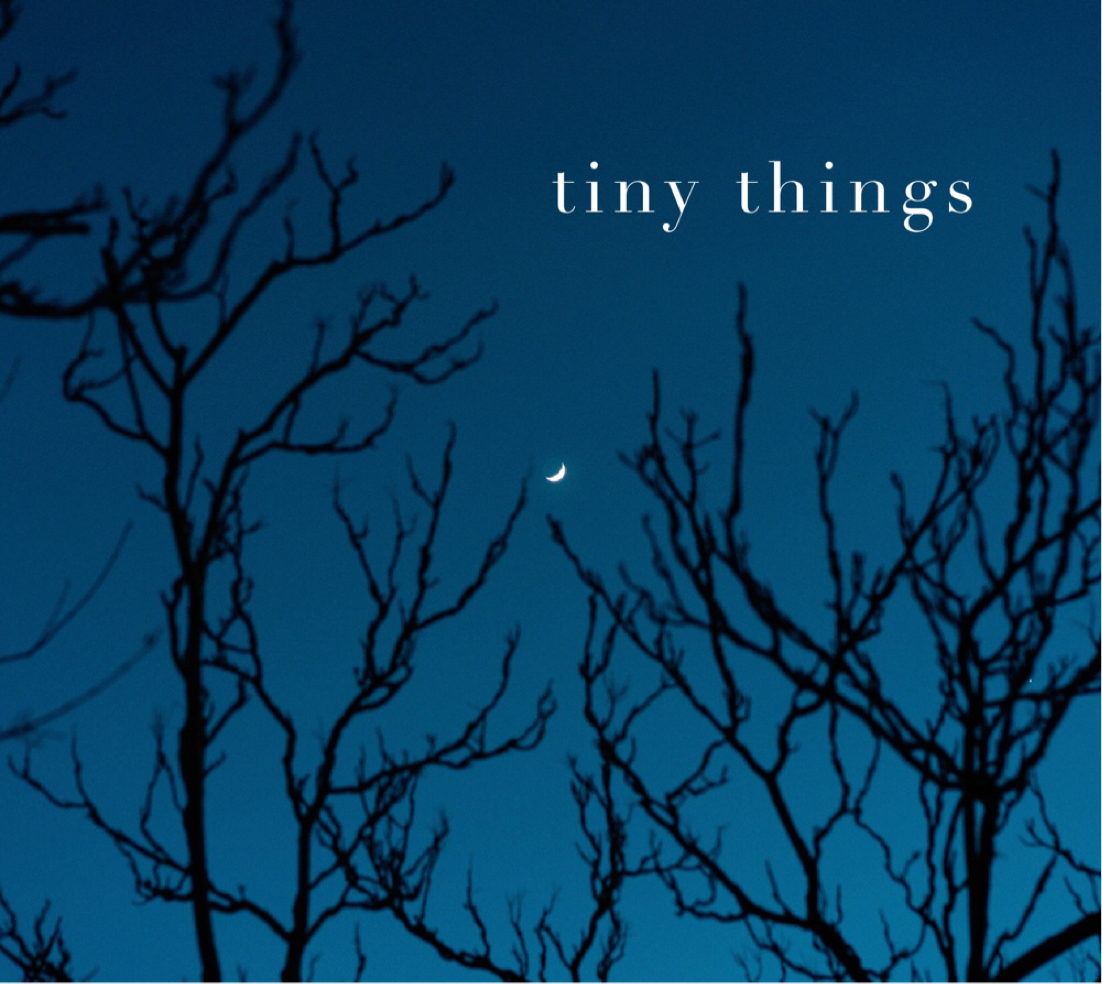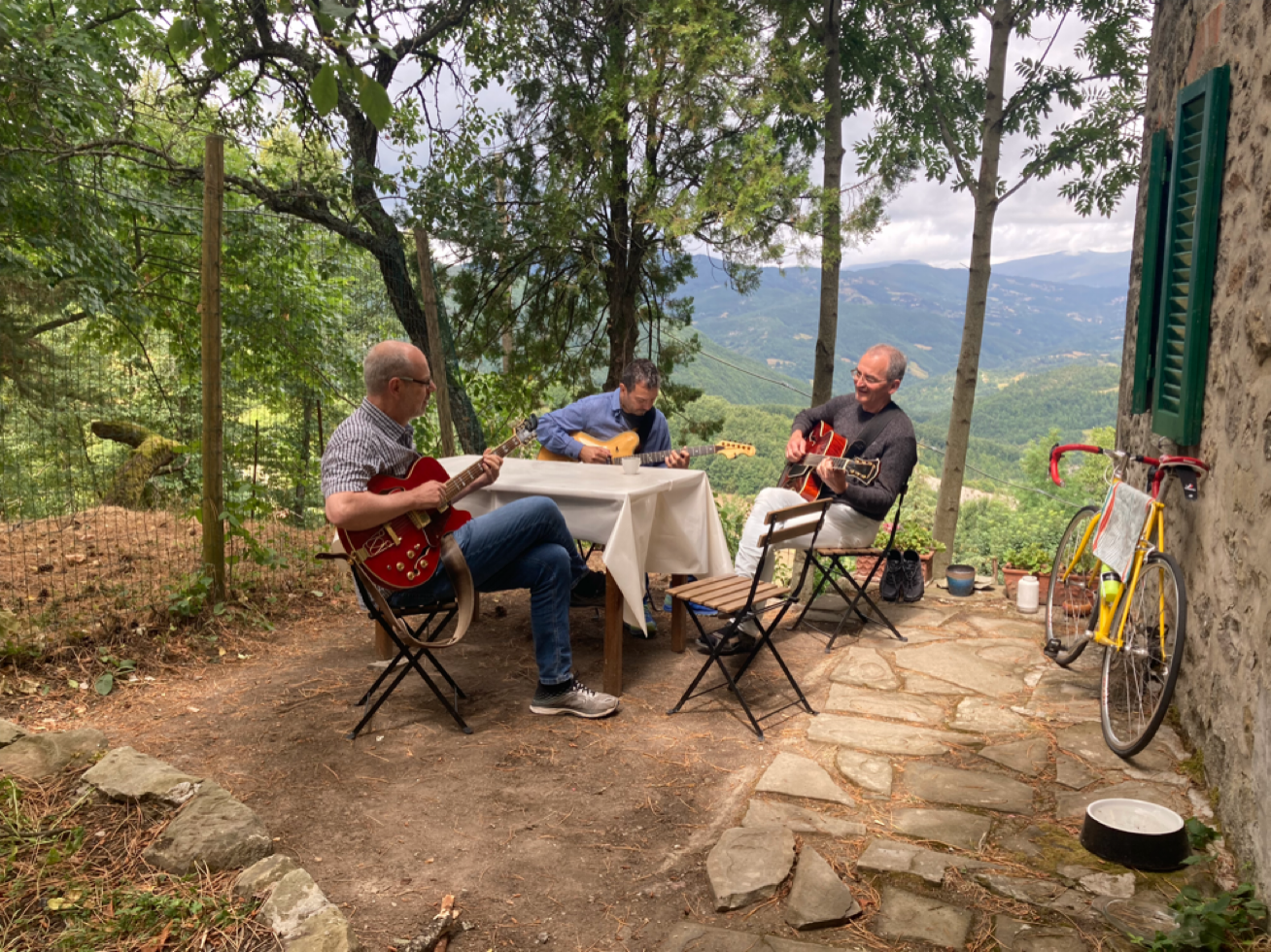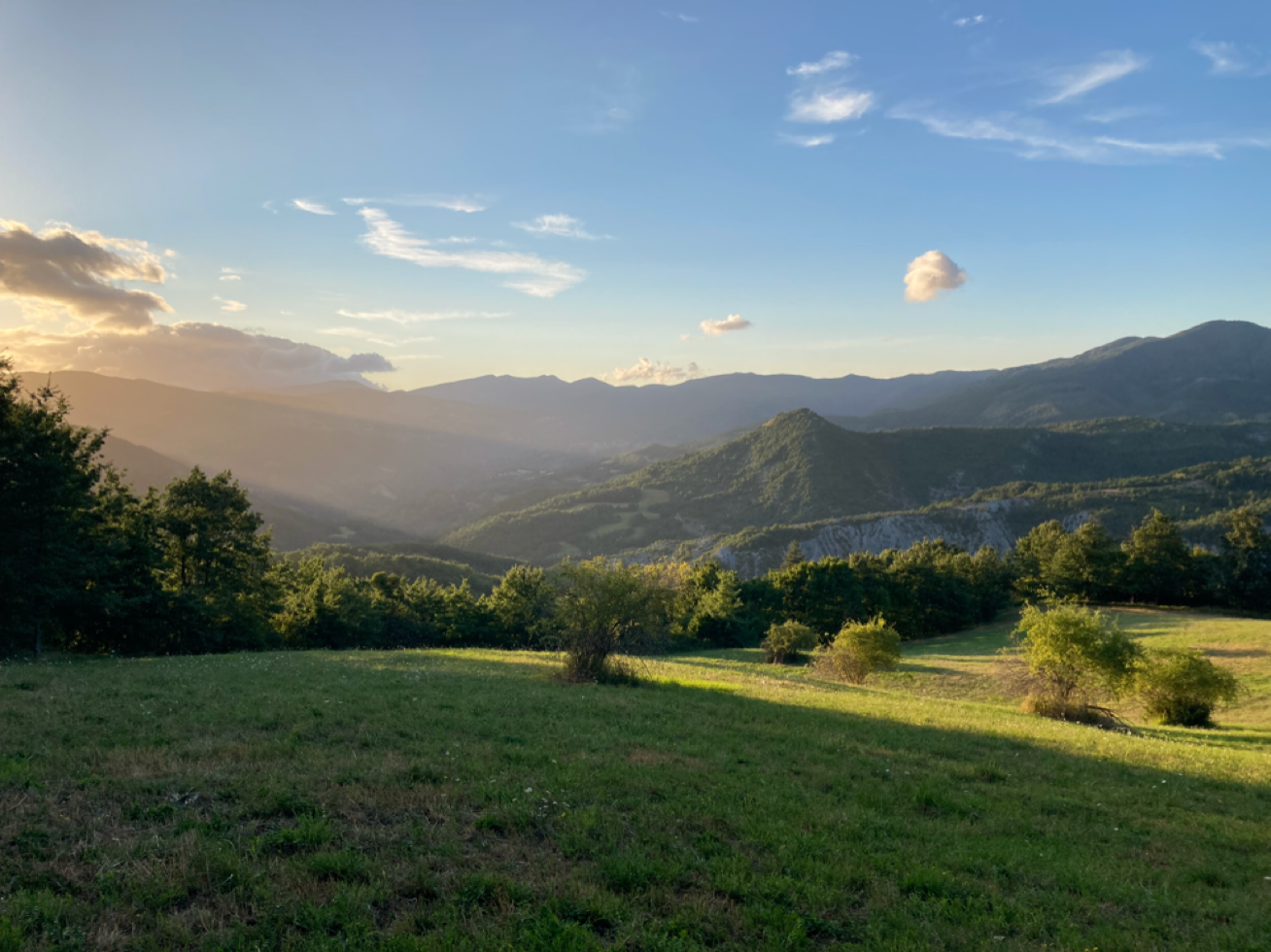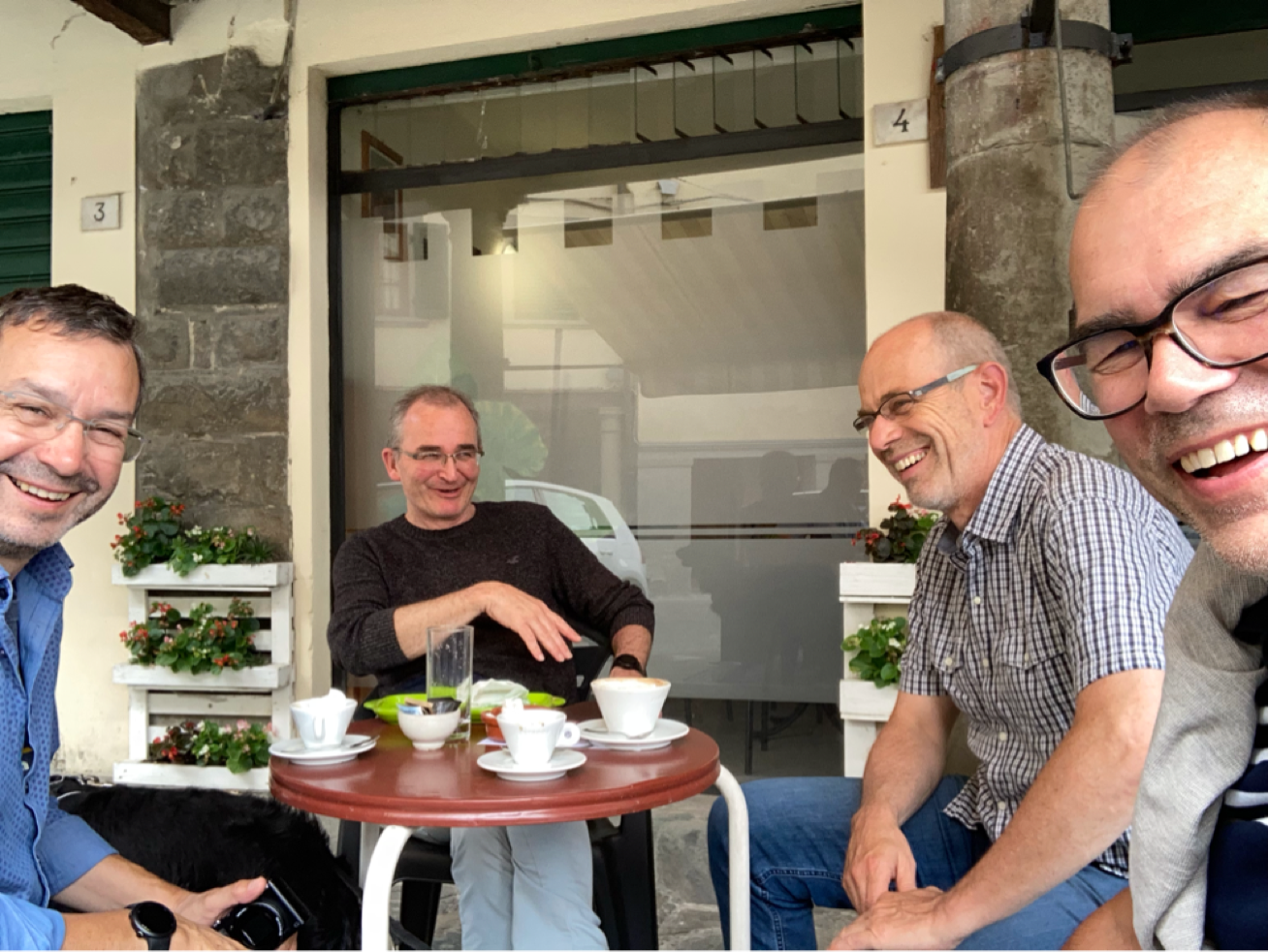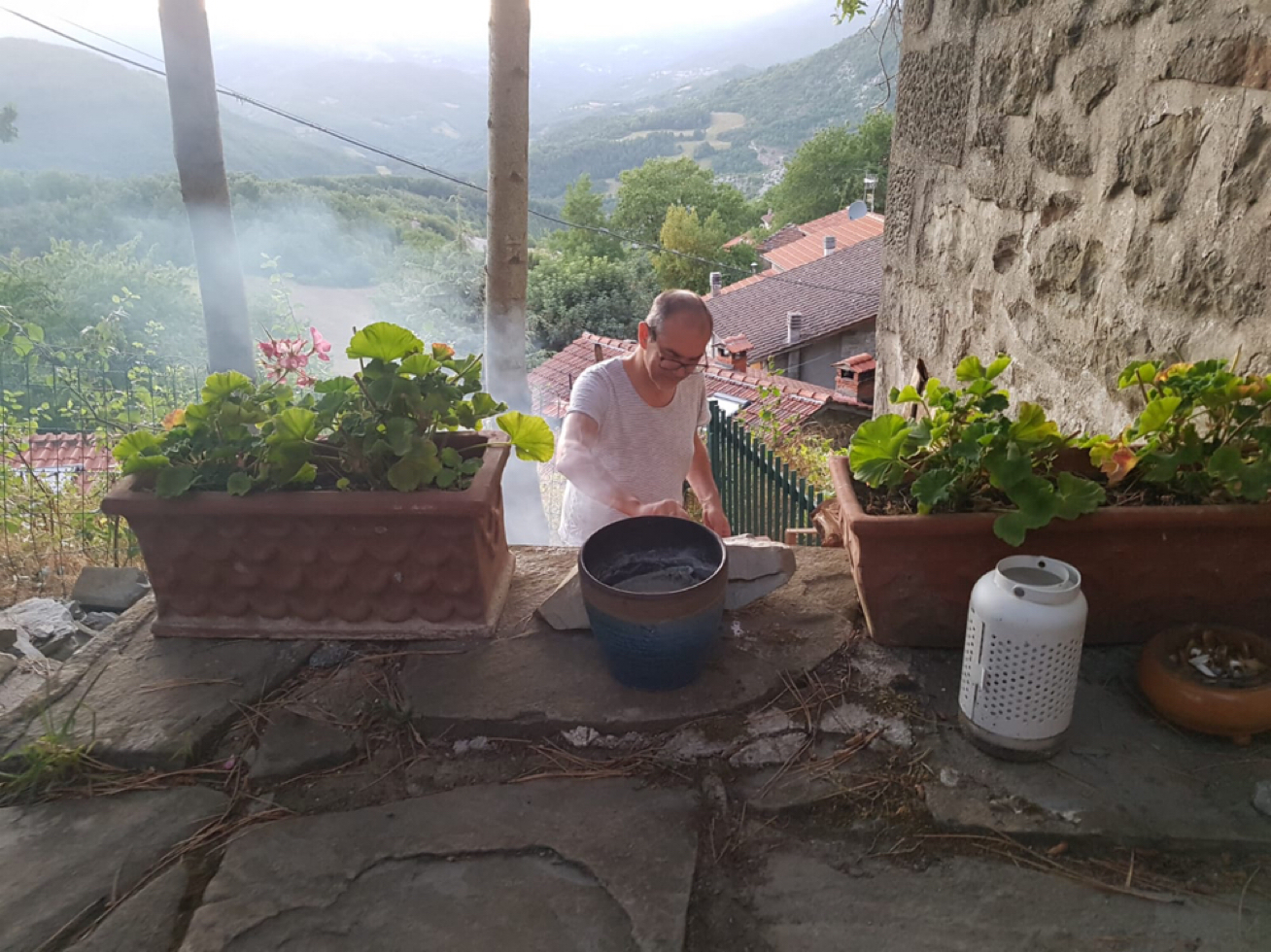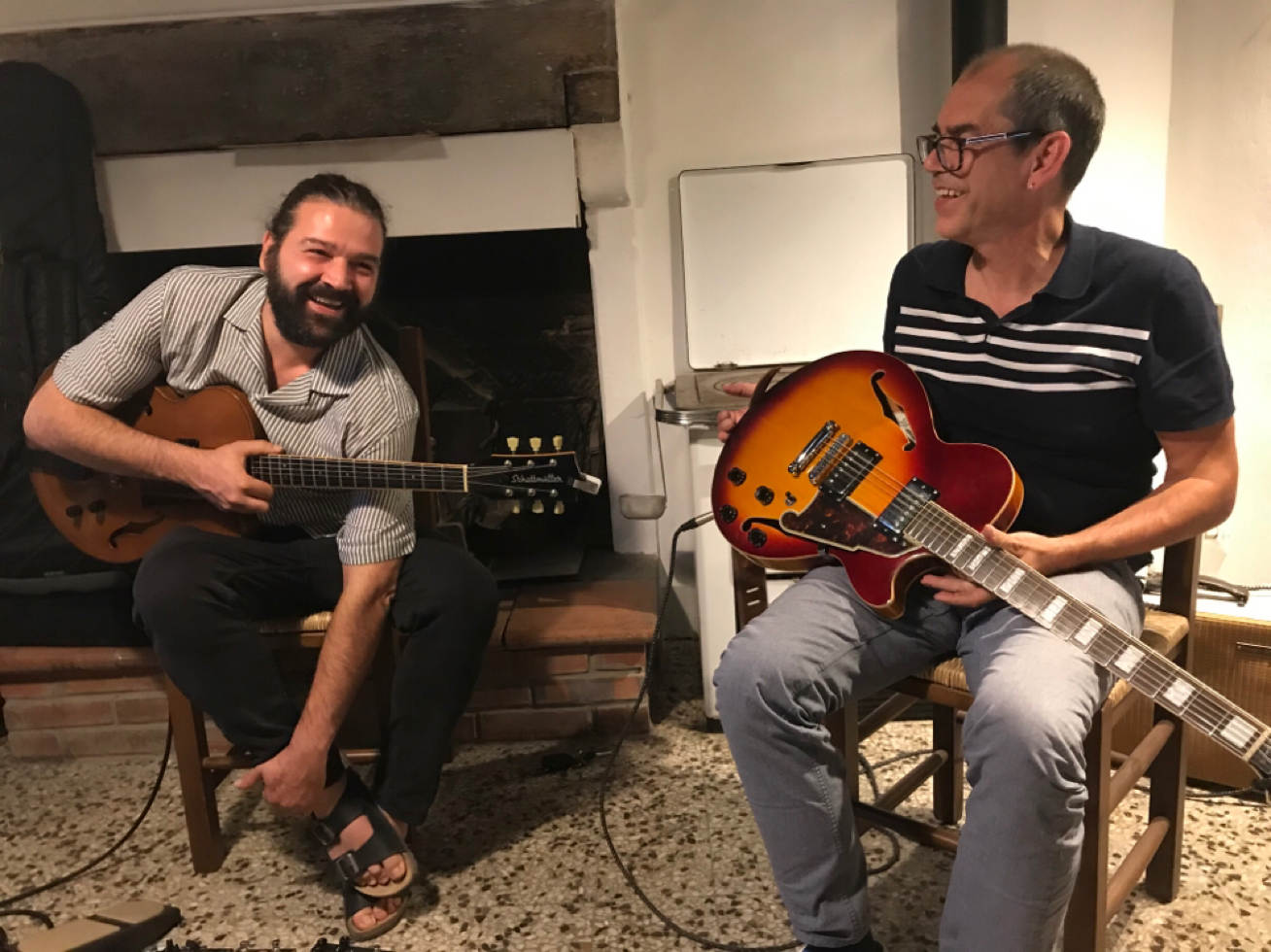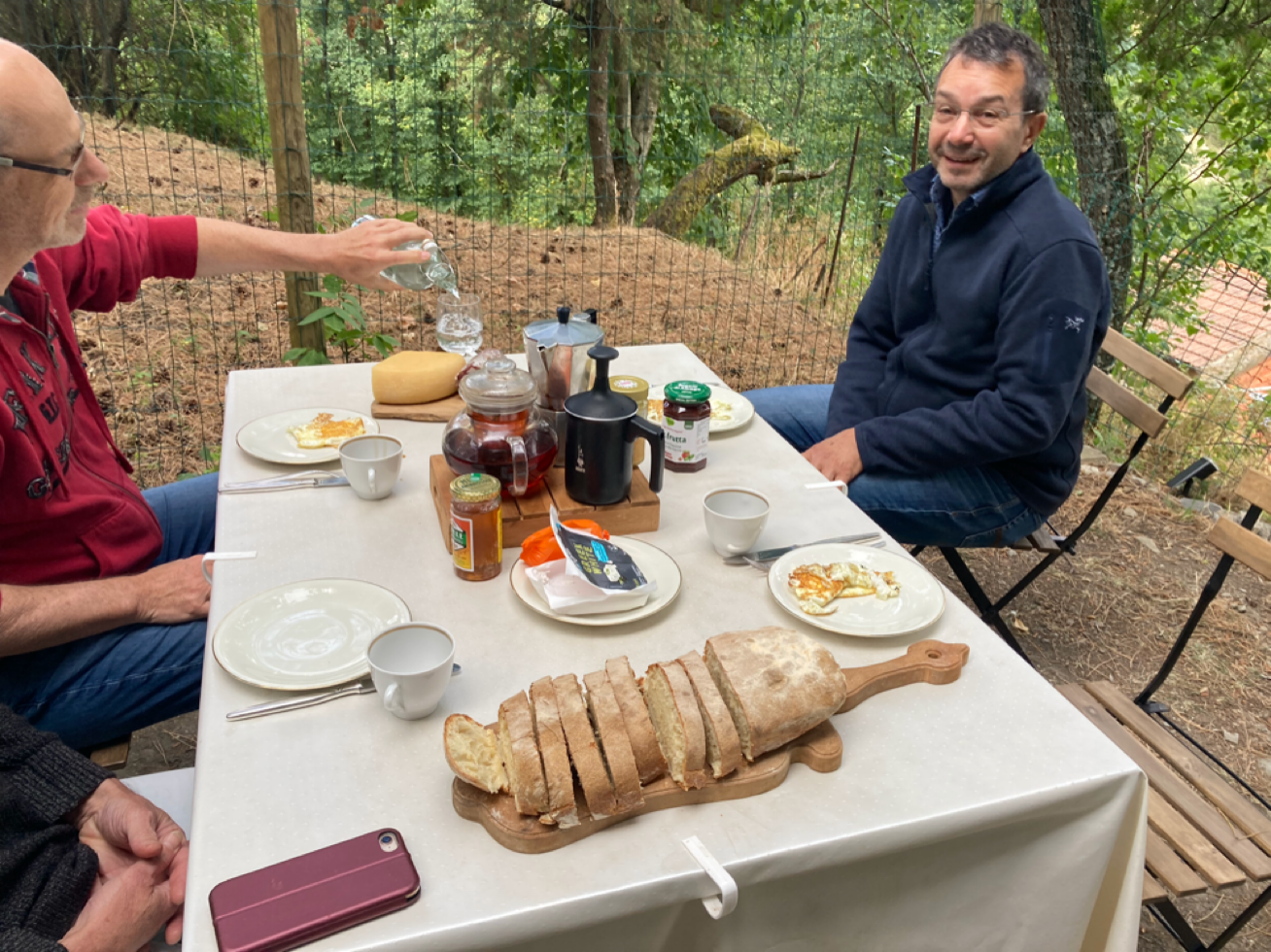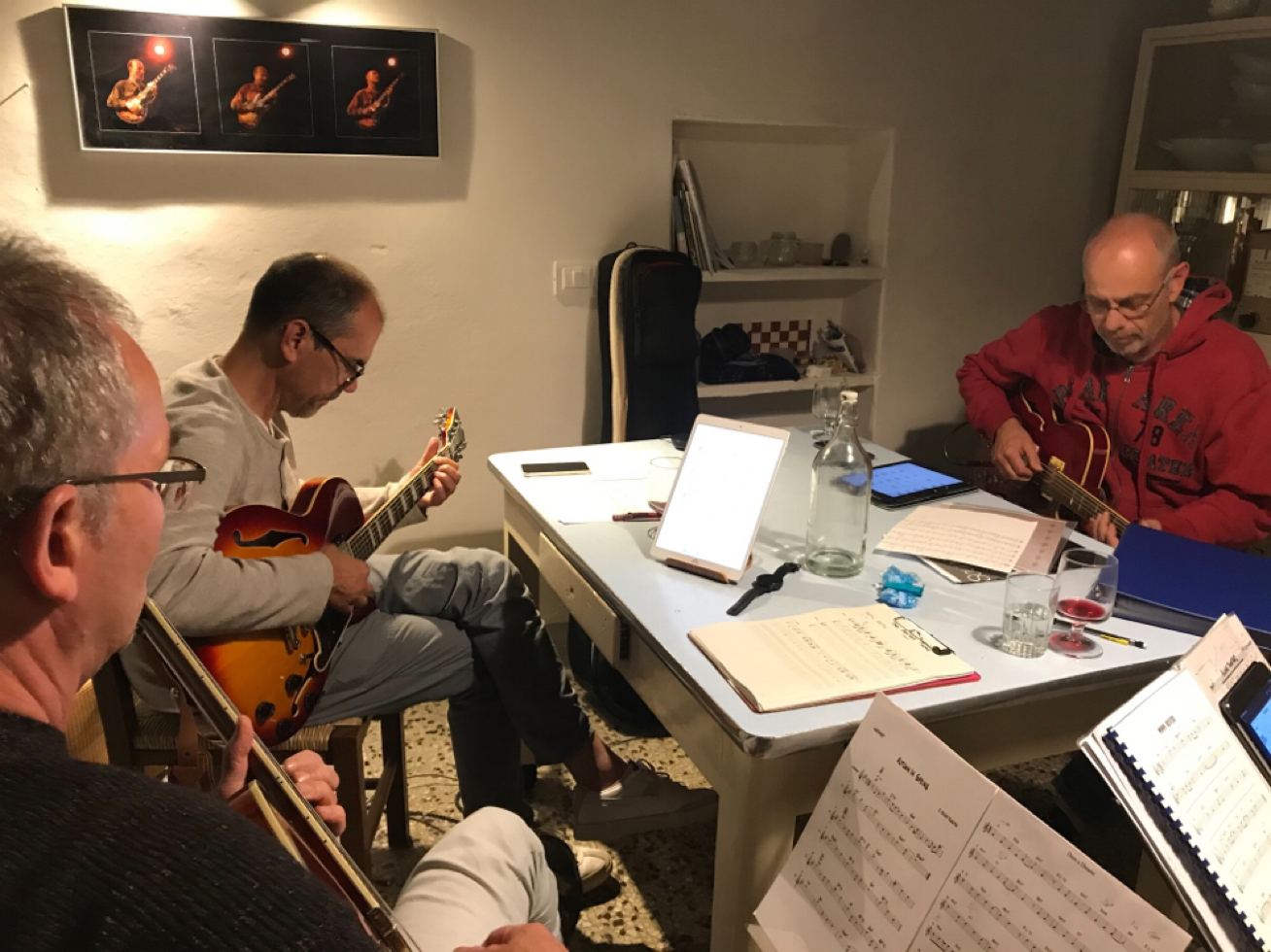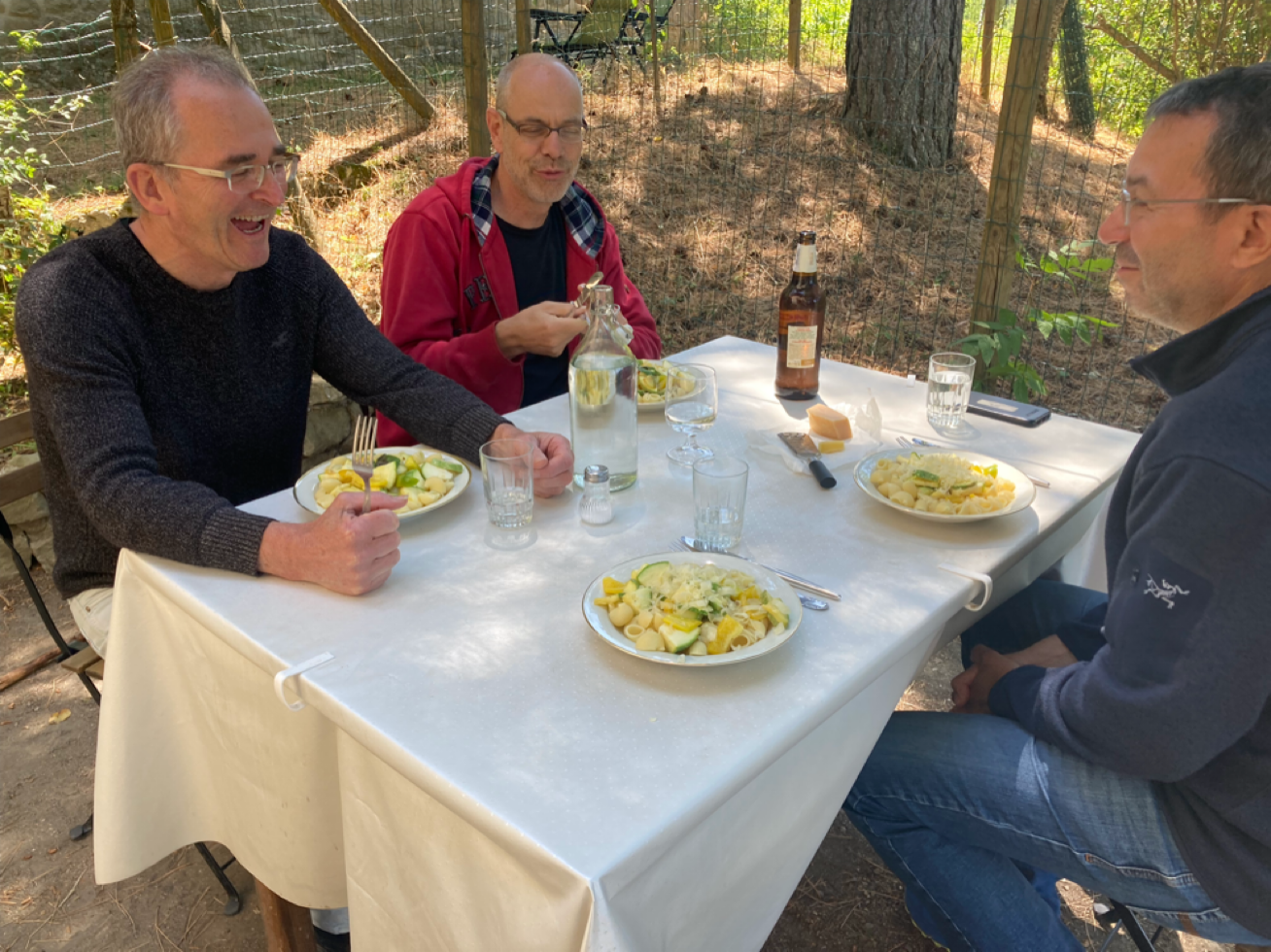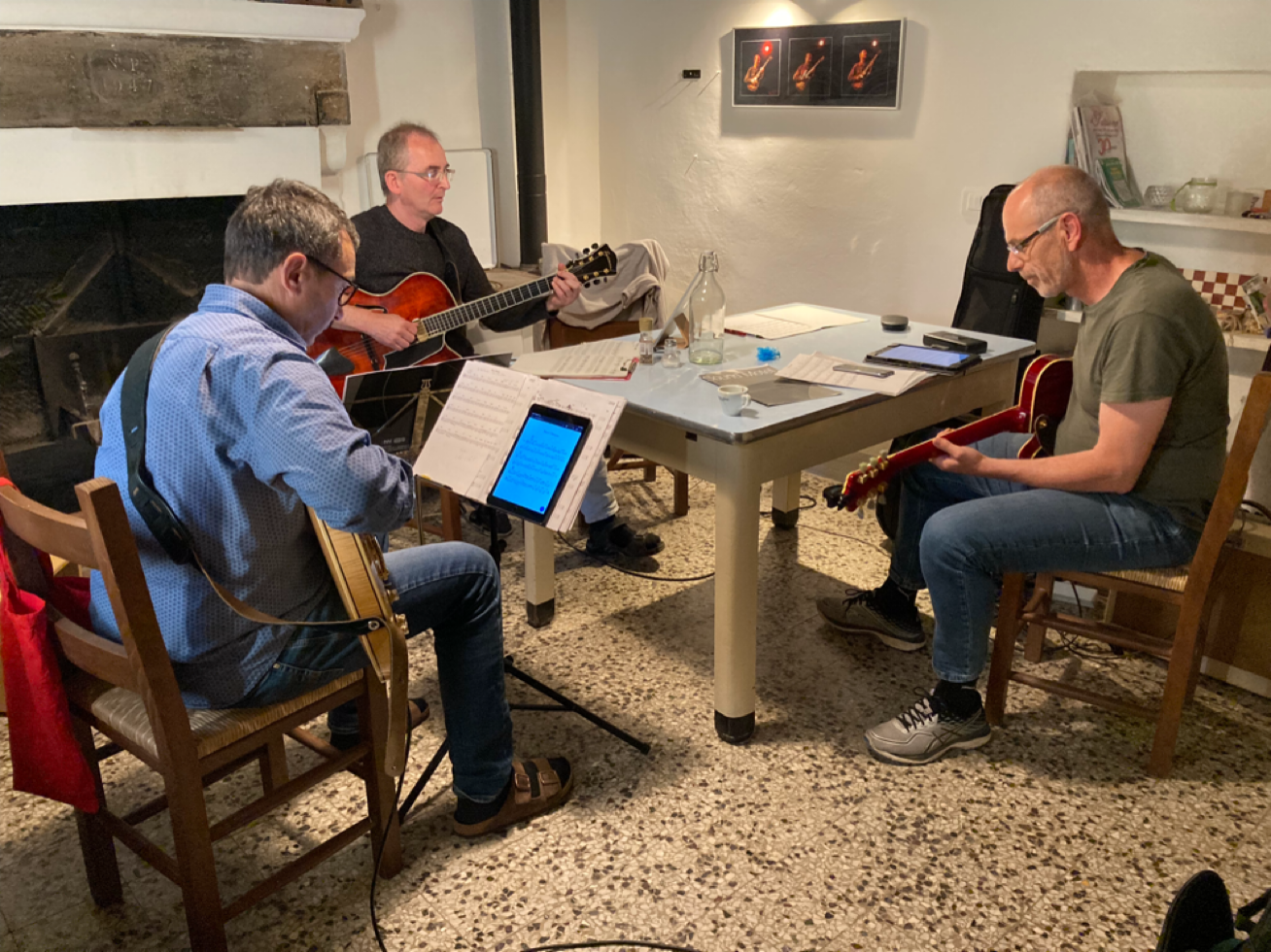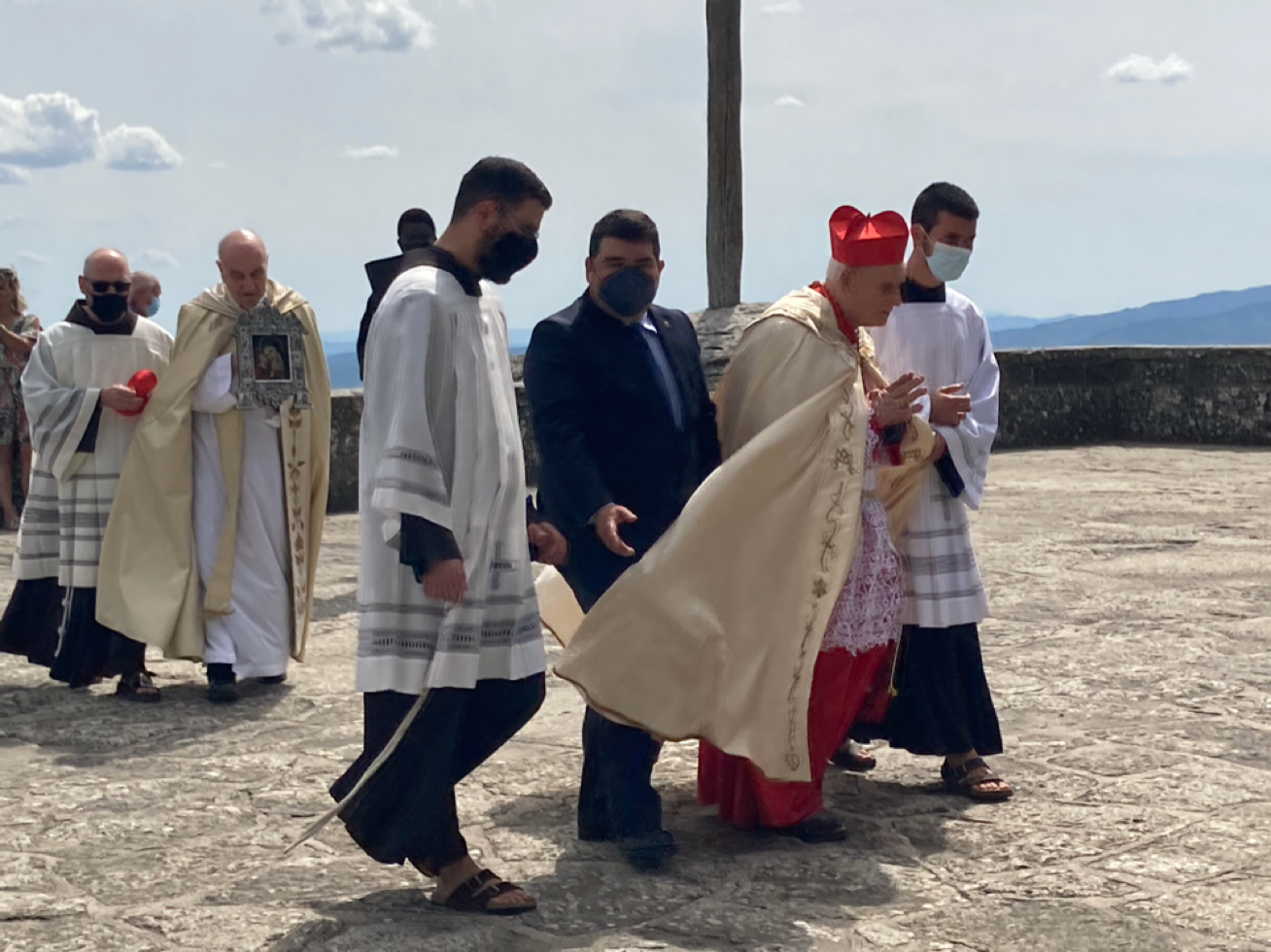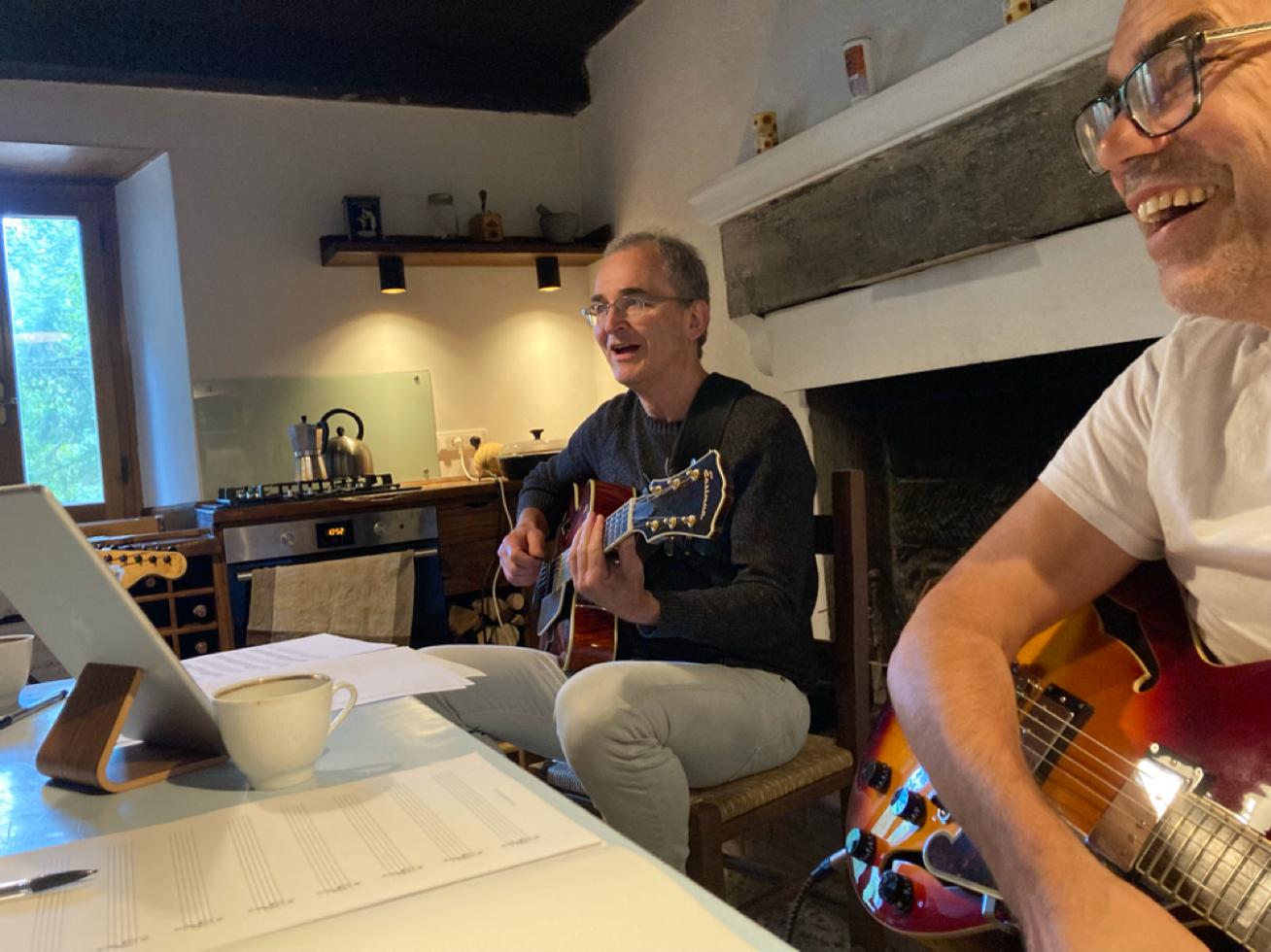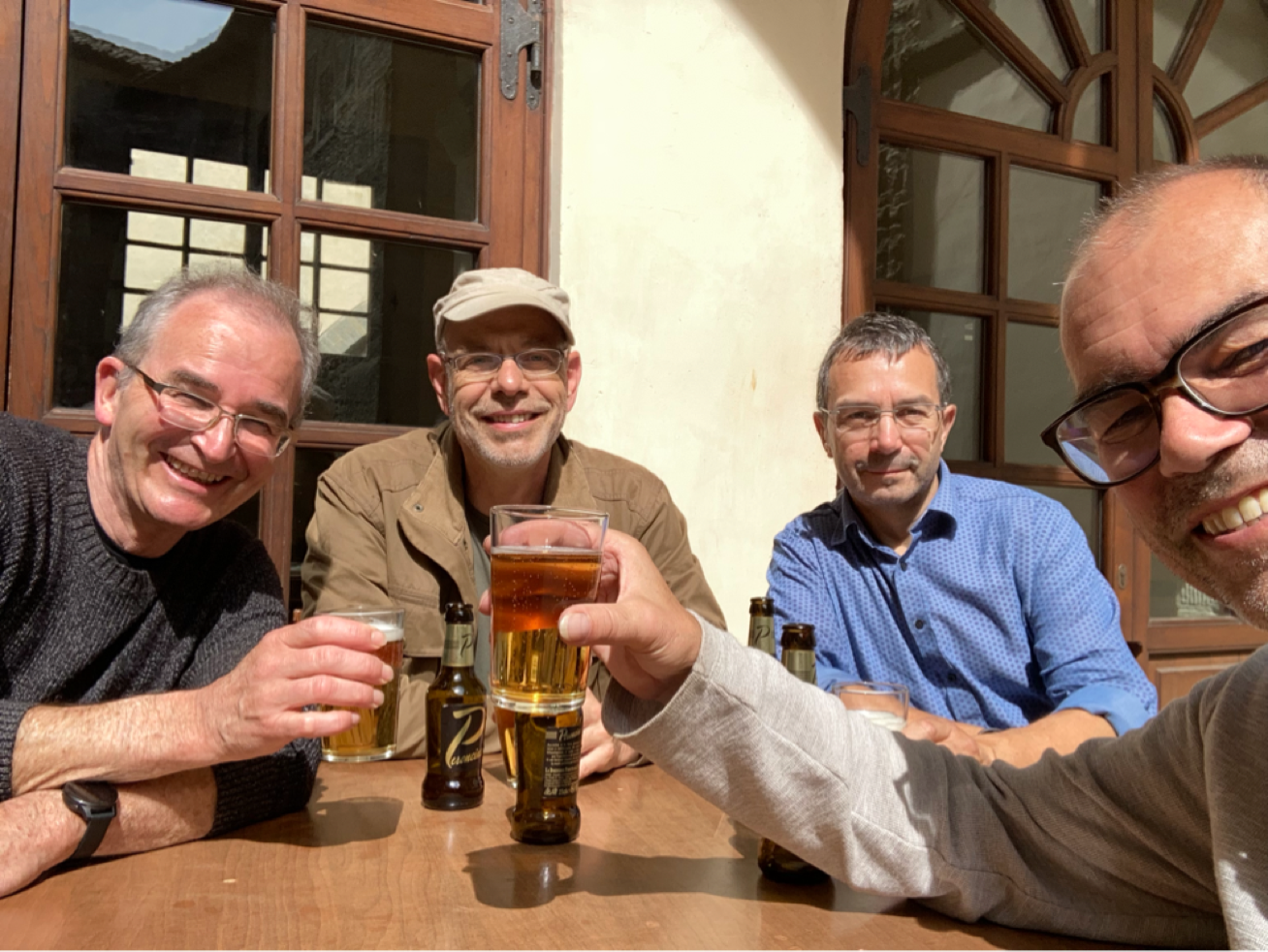 <
>